Blog
Nursery Weekly Learning - 22-05-23
This week in nursery we read the story 'What the Ladybird Heard'. The children really enjoyed the story in particular the ladybirds clever plan!
The children used lots of creative skills to create ladybirds. They independently painted ladybirds, using red and black paint. They used scissors skills to cut out ladybirds. They used different black and red materials to collage paper plates and they also used red play dough to make ladybirds.
We decorated biscuits using red icing. We used spoons to spread the icing on the biscuit first then we rolled out thick black icing and cut out circles for the ladybirds spots. We added 2 edible eyes.
Nursery Weekly Learning - 15/05/23
This week in nursery we read the story 'The very busy spider'. We had fun learning all about spiders and learning about the busy spider in the story spinning a web. We also talked about the farm animals in the story and the noises they made. Then we had fun creating our own spiders!
We drew spiders on paper plates and then used wool to create spider webs, by spinning the wool round and round the plate, like the spider spinning his web.
We stretched, rolled and squashed playdough to create spiders. We then used little sticks and straws for the spiders legs.
We used our hand eye coordination skills to carefully trace round spider templates.
LOTC - Spider Hunting!
After listening to the story 'The very busy spider', and creating spiders, we also got busy (like the spider) looking for spiders and spider webs outside the nursery playground and in forest school which was a lot of fun!
We found a spiders web that had caught a tiny fly in it like in the story!
Reception Class Weekly Learning - 15.05.23
This week we have begun to think about all the creatures that we see in our gardens, in particular this week, snails and slugs.  Our learning has been based around the book; Norman the slug with the silly shell. We have enjoyed observing real snails and learning lots of facts; for example - snails have a foot, baby snails come out of small white eggs, snails have feelers. We have painted Norman with his doughnut shell and made snails out of play dough. We have written about the story, many of us doing so quite independently.
We have learned about an artist called Henri Matisse and looked at his work; The Snail.  The children created their own 'Snail' artwork in the style of Matisse by ripping small pieces of paper and gluing it to paper in a spiral design.
During our phonics this week we have been learning about adding 'ed' (digraph 't'), 'ed' and 'est' to the end of words, for example; helped, bumped, grunted, shifted, plumpest, softest. 
We have spent time reading and writing these words and using our phonic knowledge to write sentences about our story and facts. 
During maths we have been learning about doubling a number, adding the same number to itself. We have used our ladybirds and put the same number on each wing.
We have also been thinking about making numbers to 10. We know that we add 2 and 8, 3 and 7, 4 and 6 to make a total of 10. 
This week we have also talked about how everyone is different and that some people can't communicate in the same way as we do.  We learned to use sign language to sing the song 'True colours'.
Mental Health Week 2023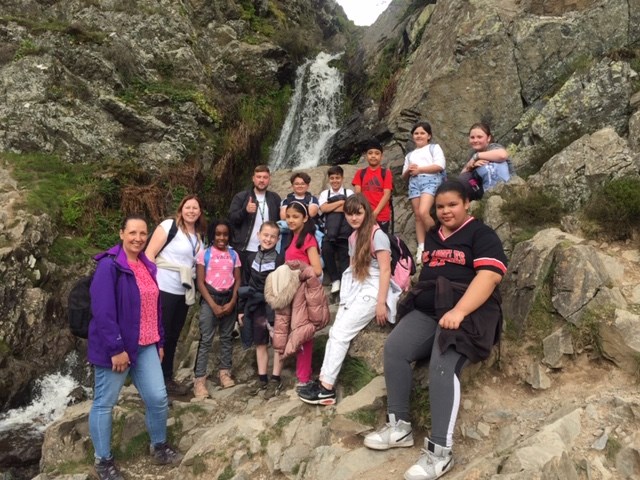 Hi everyone,

This week is Mental Health week, and to highlight this to our young people, about taking care of our Mental Health Staff have planned a number activates across school.

In addition, West Midlands Police funded 10 children from upper KS2 to walk the Long Mynd trail. What an experience!

With this in mind we are challenging all our families. This weekend the weather prediction is looking good. The challenge is for you and your child/children to take a walk/bike ride along an area of natural beauty. This could be Sandwell Valley, a local National Trust Site and cannel paths. There are so many options of places to go.

We would like the children to write down their experience, upload photos on to their portfolio so these can be shared with their class next week.

If you have any ideas of places to go, please feel free to add the locations onto the comments to share with other families

I have also added a link below where you can find more information regarding mental health week 2023
HSBC present Lyng Primary with smart money award
Over the past 12 months, HSBC have been visiting each class at Lyng to carry out a money based workshop. These workshops have helped the children understand the importance of protecting their money, saving and spending, investing, making purchases and keep online accounts (gaming) safe from fraud. All the children at Lyng Primary School have been presented with this HSBC Smart Money Award because they all took part in their workshops and completed the tasks and activities given. Two members from the HSBC West Bromwich branch presented to award to Mr Fowler and some of our Year 5 children in a recent assembly. 
We are all so proud of this achievement and can't wait to put the award in our celebrations cabinet in our school reception area.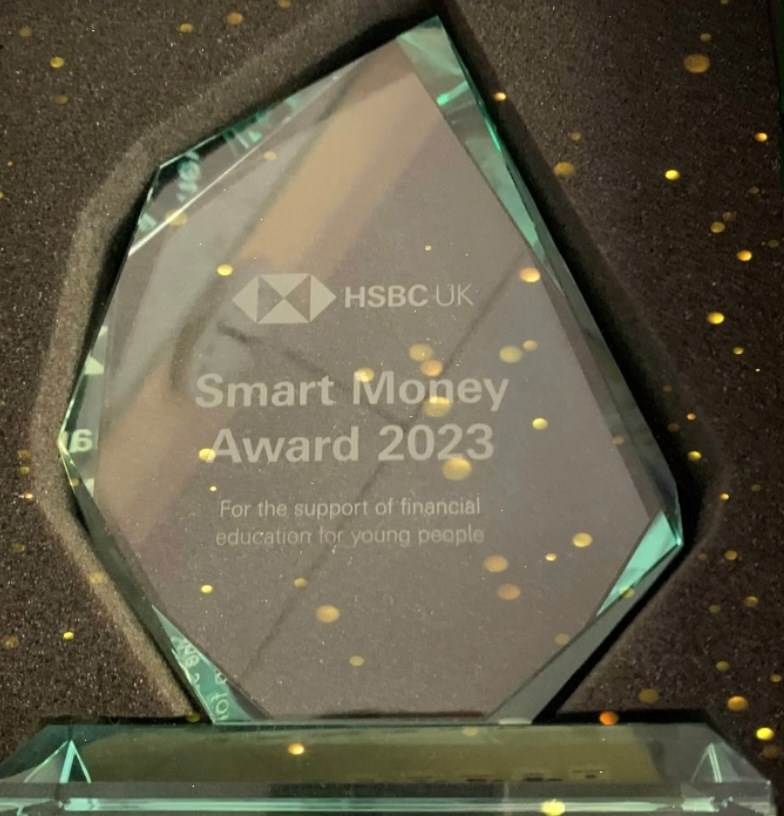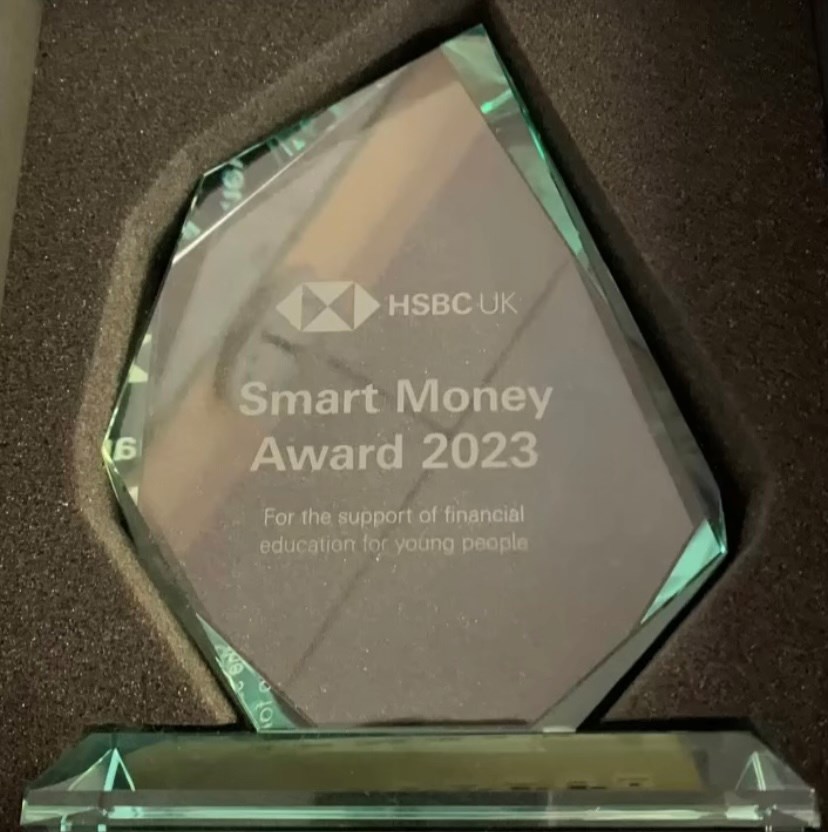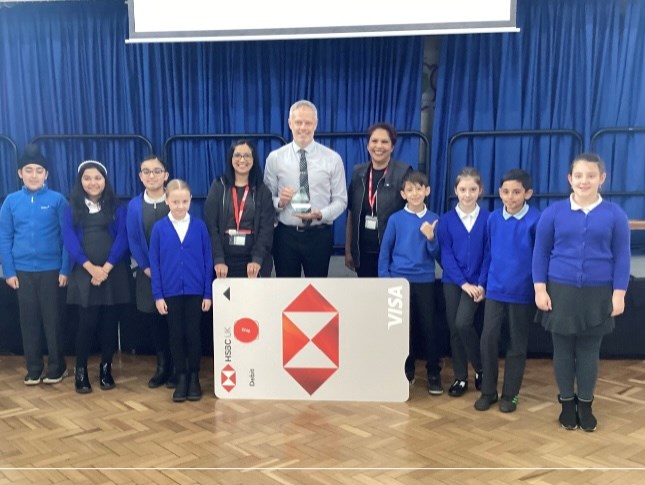 Nursery Weekly Learning - 09/05/23
King Charles Coronation Celebrations
This week the children got busy celebrating King Charles Coronation.
They took part in many activities during the week, including revealing pictures connected to the coronation, that were hidden under red, white and blue sand.
We decorated crowns by cutting out gems, we cut out pictures connected to the coronation and stuck them on a template of King Charles head.
We also used our hand-eye coordination skills to place counters on crown templates, decorated Union Jack flags and did independent paintings of crowns.
Reception LOTC - 02.05.23
To link in with our Coronation celebrations, today in forest school, we created our own crowns using card and lots of different natural resources that we found in the forest.
Nursery LOTC - 02/05/23
The children have been very busy in our nursery garden this week.
We planted pak choi and sugar snap peas. Also lots of vegetables, carrots, radishes, onions, leeks and pumpkins!
We also planted more herbs in our herb garden. We planted lavender, mint and parsley.
As our story was 'The Enormous Potato' this week, we also checked our potatoes which had planted a few weeks ago.
The children talked about the size of the seeds before they planted them. They pushed the seeds down in the soil with their fingers, then covered the seed with the soil.
We watered all our plants to help them grow.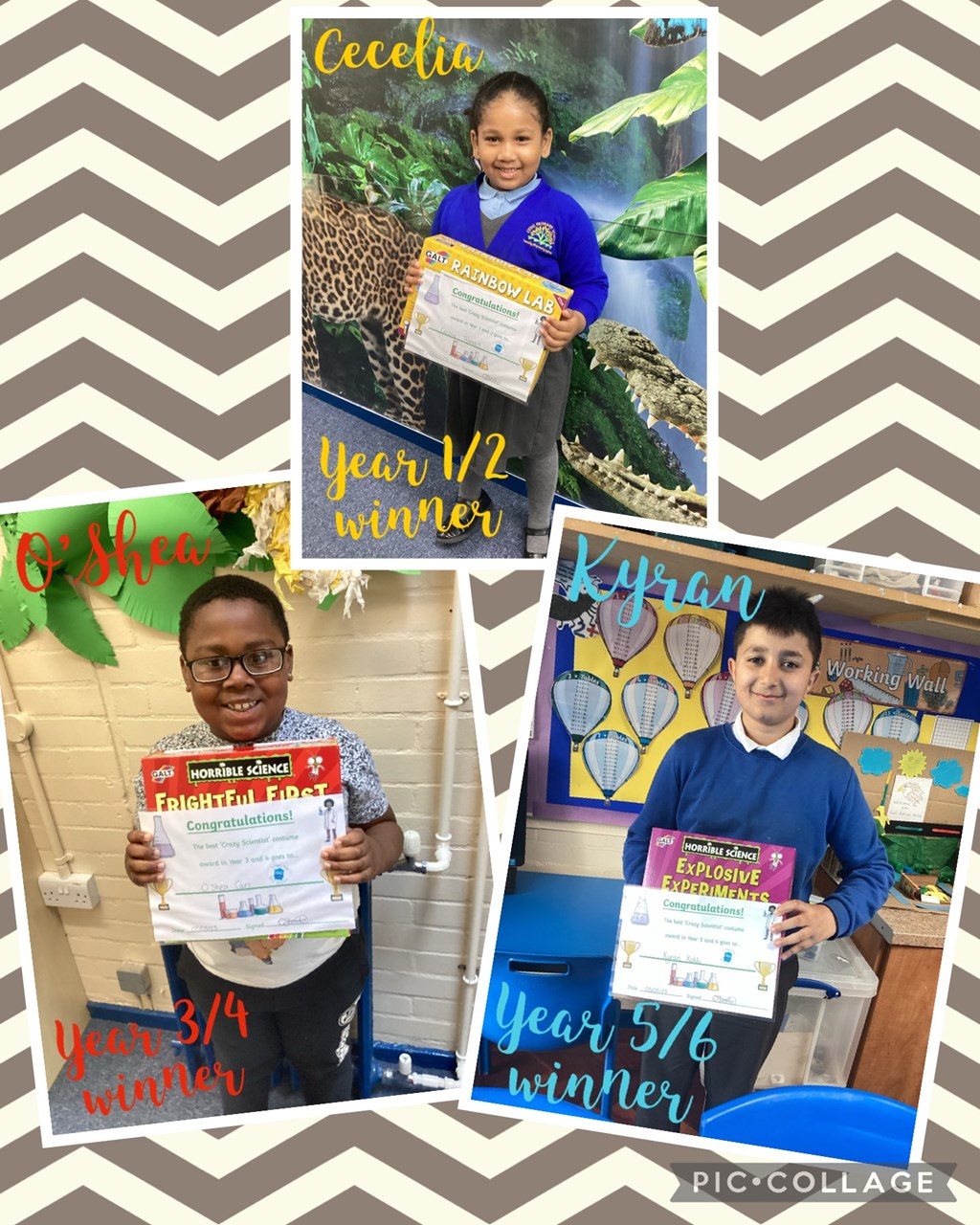 A huge congratulations to our winners of the 'Crazy Scientists' dress-up competition!
All of the children at Lyng made my job of choosing a winner so difficult as we had so many amazing entries!
The winners for each key stage, who received a certificate and a special Science prize are:
Year 1/2 - Cecelia (1C)
Year 3/4 - O'Shea (3W)
Year 5/6 - Kyran (6W)
Also a special shout-out to our runners-up who received a certificate and a gift bag:
Year 1/2 - Esme (2N)
Year 3/4 - Felicity (4P)
Year 5/6 - Riley (5D)
Well done everyone!
Nursery Weekly Learning 02-05-23
This week in nursery we continued on our theme of growing and read the story 'The Enormous Potato'.
We cut the top off a potato and using cotton wool we planted some cress seeds in the potato. We will watch these grow in the week. We drew a face on our potato because we wanted the cress to look like long hair once it had grown!
We used our hand eye co-ordination and pencil skills to draw pictures of the farmer and his wife trying to pull the enormous potato out of the ground like in the story.
Reception Class Weekly Learning - 01.05.23 and 08.05.23
What an exciting two weeks we have have. When we arrived last Tuesday our classroom was decorated with flags, bunting, books and special teddy bears and we didn't know why. But we soon learned that there is a very special event happening on Saturday called a Coronation. This means that a new King is going to be crowned in a special ceremony. King Charles and Queen Camilla will both make promises and wear special crowns.
We have been making our own crowns and are writing messages to the King and Queen that we will post to Buckingham Palace.
King Charles loves the environment around him, especially the trees and the flowers, which he talks to, to encourage them to grow. We have planted sunflower seeds to grow in our Paddock area and have really enjoyed painting flowers and trees outside.
The Union flag is the flag of the United Kingdom. We have learned that it is made up of the flags from England, Northern Ireland and Scotland. We have used red, white and blue to create our own bunting, paper chains and waving wands. We have also decorated union flags using paint and cotton buds.
When the King and queen travel to Westminster Abbey, they will do so in a carriage that will be pulled by horses. We have really enjoyed learning about this type of transport and loved the golden carriage.
We practiced walking with a book balanced on our head, to see if we could stand up tall like the King and Queen. We also had our photographs taken wearing a crown and cloak.
During the two weeks we have also been keeping a very close eye on our cress seeds and our bean. We were thrilled to see that the cress has grown tall and that the shoot has appeared out of the bean. The bean then grew taller and taller.
We can now tell the giant that he doesn't need soil to grow a beanstalk, he can use a paper towel or cotton wool instead.
On Tuesday we celebrated the King's coronation with a party. We decorated cakes and biscuits with icing and red, white and blue sprinkles. In the afternoon, we went outside and sat at long tables. We sang the National anthem whilst waving our streamers and flags then we enjoyed eating our food.
We played put the crown on the King and sang 'There was a Princess long ago'.
What a lovely way to celebrate altogether.
Our phonics lessons have been encouraging us to read and write words with 5, 6 and 7 phonemes. Our teachers are very proud of how hard we are trying to achieve this.
We have also used all of our phonic knowledge to aid us in writing our letters to the King and Queen.
In maths we have continued to think about making numbers beyond 10 on our ten frames and ordering numbers to 20.
We are beginning to learn about tangrams. A tangram is made up of two big triangles, one medium triangle, two small triangles, one square, and one parallelogram. These shapes all fit together to make a square other pictures.