Learning Outside the Classroom: Classrooms without walls.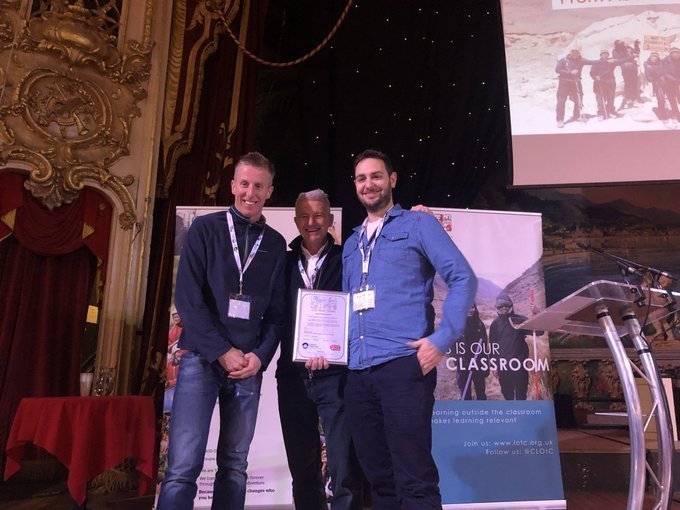 Mr Staniland and Mr Cooper with Paul Rose (TV adventurer, explorer and LOtC ambassador) receiving our LOtC Mark (Silver) at the Blackpool Tower.
We believe that every child should experience the world beyond the classroom as an essential part of learning and growing, whatever their age, ability or circumstances. At Lyng Primary School learning happens everywhere, from our Forest School area to our kitchen garden and where possible educational visits. By encouraging and supporting teachers to teach anywhere, children will understand that they can learn everywhere. Their learning will not be limited to desks and chairs in a classroom, but to the world around them.
Our curriculum is linked so that all subjects such as history, geography, RE, SMSC and DT lessons come alive for our learners. We nurture our children's social and emotional development, both within our SMSC, and with our variety of educational visits. Children have many experiences beyond the school, such as going on residential trips, visits to the theatre and visiting local attractions. LOtC is important in our vision to help all our children to reach their full potential; it is the golden thread running through all that we do.
We want to make sure that parents, governors and staff continue to hear about Learning Outside the Classroom because it will fundamentally enhance and develop the curriculum; enriching the challenging and fun experiences we offer all children. Upon leaving our school, children will be confident, happy and always ready to learn.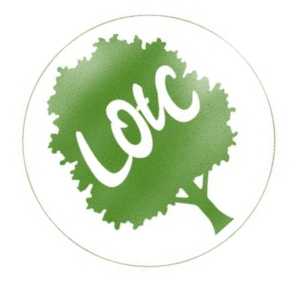 We offer the following entitlements to all our pupils:
| | |
| --- | --- |
| Entitlement 1 | All young people will regularly experience fully inclusive Learning Outside the Classroom regardless of their circumstances or ability. |
| Entitlement 2 | We provide all pupils with two residential activities over six years. |
| Entitlement 3 | All pupils experience at least two trips/ visitors each year. |
| Entitlement 4 | We provide children with Learning Outside the Classroom experiences that promote personal development, well-being and independence. Enabling our learners to grow into. |
| Entitlement 5 | Every pupil has access to meaningful frequent, continuous and progressive Learning Outside the Classroom activities. |
| Entitlement 6 | All pupils will have the opportunity to participate in at least two productions over the year. This might include assemblies, concerts or another special event. |