Lyng Primary School Forest School Forest School is based on the Scandinavian model of outdoor education where all children spend significant periods of time all year round in the natural environment . The proven development of these children became internationally renowned leading to Bridgewater college visiting Scandinavia, on their return they introduced "nature nurseries" renamed Forest School to the UK.
20 years later Forest Schools are now not only renowned for early years, KS1 and KS2 development but for their work with challenging children, teens and the disabled. Many companies also use Forest School for team building and survival days.
For the Early Years, KS1 and KS2 Forest School is a child led and child initiated learning environment with the adults role that of an observer allowing the child to develop skills and team work alongside self risk assessment and motor skills. Some of the activities the children choose to try are Shelter Building, Exploring, Fires, Cooking, Art and Construction.
With the introduction of something as simple as a log and a rope a 5 minute session could cover English, P.E, Science, Maths, PSHE and Design...the value when the children realise what they can do is immense.
In addition Self-belief, self-confidence, awareness of others, cooperative working, self risk-assessing, physical stamina, gross and fine motor skills and understanding of the natural environment are some of the key development areas of all children.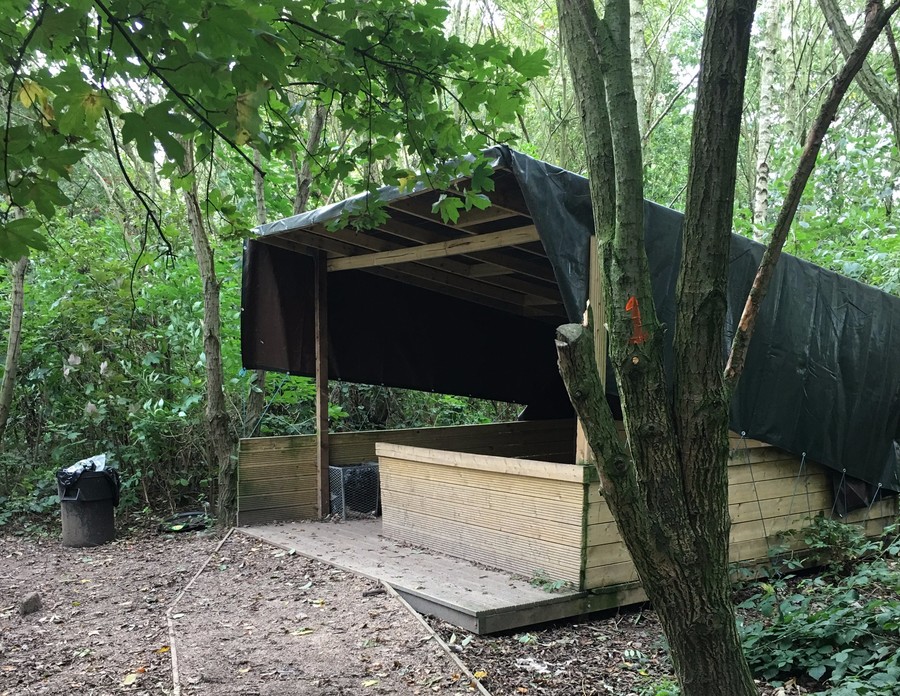 Year 1
The topic in Year 1 is 'The Titanic'. We did an investigation to see what was the quickest method to melt an ice cube and retrieve the person (a plastic teddy!) from the ice.
Our findings were that putting the ice in warm water melted the ice quicker. Do you know that it only took 4 minutes!
In Year 2, we have been looking and thinking about minibeasts and their habitats.
We searched for a long time in our forest school sessions and finally found some spiders, slugs and worms. We then decided in Year 2 to build mini shelters for the minibeasts that we found.
Year 4
Class focus - book called 'Ug'
As Ug (from the Stone Age) was always thinking and trying to find ways to improve his life, Year 4 wrote him a set of instructions on how to make a fire in the form of a letter. These photographs show the children trying to light a fire with an abundance of perseverance!

The children chose their favourite tree in the forest. They thought about their 5 senses whilst in the forest. From this they wrote a poem and shared them with the rest of the class at the fire circle whilst eating chocolate biscuits and drinking hot chocolate.


Year 5
Stone Age Art Work
Year 5 thought about how Stone Age people communicate. They collected stones from the forest and used either charcoal or berries to draw pictures as a form of communication just how the people from that period would have done.

Here Tamzyn concentrates on her art work.

The children are working together to make a shelter using resources from the forest. Without them realising it the children are constantly risk assessing by checking their surroundings and the shelter itself.

During Year 5's Ancient Egypt topic, the children left codes or words in hieroglyphics by using twigs, leaves and stones, then asked their peers to break the code.

Year 6
The children read a class novel and in Forest School we linked activities to it. The activities involved hunting and survival. The children thought about what it would be like to be an orphan in the wild forest and how to capture, kill, skin and eat animals to survive.

During the Mayan topic, the children discovered hidden Mayan buildings which they carefully sketched in detail using magnifying glasses and during the pooring rain the children acted out a Mayan sacrifice.